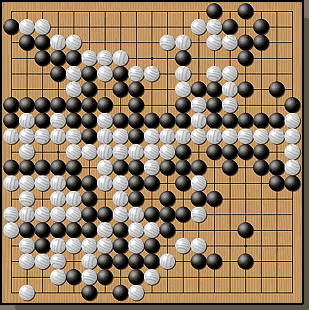 October 11, 2018
As the fall and cool weather approaches, the14th Annual Greg Lefler Memorial Tournament is coming up. We will be hosting this on November 3rd in the Louise Slaughter Hall at RIT. This is a new location for us and should be fun. We hope to see many go players not just from RIT but also our friend in the surrounding cities.

April 8th, 2017
Its been a while sicne we've updated the news section here. We are selling Empty Sky Go Club Hoodies. We want all of our members to look awesome so make sure you order soon. We will be ending orders on Sunday April 23rd and ordering on Monday April 24th. Click the link to find out more information for ordering.

October 1st, 2015
The leaves are changing, and that means it's time for our 11th annual Greg Lefler Memorial Tournament. This year it will be held in the Gosnell building, room 1154. Registration will start at 9 am and go until 10 am. The tournament will start as soon as the pairings are made. You will need a current AGA membership to participate, so be sure to renew yours before registering. Hope to see you there!

September 8th, 2014
It's fall everyone! We're still meeting in Java's Mondays and Thursdays from 6 till late, so stop by! We also have our fall tournament coming up, which will be Saturday October 11th in the SAU's Bamboo Room. Registration is from 9-10am, and the tounament will follow immediately after. You must have an AGA membership to play. You can sign up online or you can sign up on the spot if necessary. We look forward to seeing you there!

February 23rd, 2013
Time for our spring tournament again. It will take place on March 30th on march 30th of this year. You can register the usual ways. We have one major change for this tournament too! Normally our tournaments have a registering time of 8-9am. I did not want to wake up that early and neither do you. Our registration time will be from 9-10am instead. We'lre hoping this will encourage more of you and your friends to come as well. We hope to see you soon!

September 22, 2012
Kinda like th last time I posted here, a year ago, we have an awesome tounament in the fall. We will have four rounds that day and lots of fun. Information can be found on our tournament page. We hope to see everyone there!
We are also trying to collect interest for a major spring tournament. Please fill out a short survey to help make this happen.

September 26th, 2011
Holy hell its a tournament! Please come to our three round tournament in beautiful upstate New York. We will have awesome prizes and breakfast. Remember to update your AGA Membership. This is how we're accepting registrations now.

January 25, 2010
Its freakin cold in Rochester. Yesterday was below zero. I suppose we should look towards warmer weather with our string tournament. We hope to see you all there. The page for the tournament has links to either email us for registration or facebook.

September 19, 2010
We're hosting the Sixth Annual Greg Lefler Memorial Tournament on November 6th and 7th. Please click through the link for more information. We hope to see you there!

July 22, 2010
We're finally selling shirts again. If you remember last time these are pre-orders and will be fulfilled in September. Order an awesome shirt through our store.

March 25th, 2010
Thanks to Bippy for making us a new flyer! You may notice several of them around campus. Feel free to put them up wherever you can:

March 1st, 2010
Everybody say hi to Markus, the new Empty Sky Go Club president!

February 15th, 2010
It is nearing the end of winter and snow is everywhere. On March 20th we will be having our Spring Tournament at RIT. We hope everyone can come and have a good time and good go. Tell your friends and have them come from all around.
See our news archive